About the Lewis Center
Los Angeles is the center of one of the largest and most economically powerful regions in the world. But it also has some of the country's highest levels of income inequality, driven by surging housing costs, residential segregation, stagnant wages, and gaps in access to high-quality transportation and education. Los Angeles is a challenging and complicated place, especially for low-income residents and communities that face multiple barriers to economic opportunity.
The Ralph & Goldy Lewis Center for Regional Policy Studies advances research on how people live, move, and work in the Los Angeles region, with a focus on policies and interventions that provide paths out of poverty. Our interconnected topic areas include:

Live
Housing affordability, patterns of discrimination and segregation, gentrification and displacement, homelessness, tenant protections, and quality communities

Move
Transportation equity, including travel behavior, access to opportunities, and environmental justice

Work
Jobs and the regional economy, wages, job access, employment discrimination, workforce policies, and connections between transportation resources, job search, and turnover
Looking Back at the Lewis Center's Legacy
Since 1990, the Lewis Center has been studying major policy issues in the Los Angeles region. This timeline presents a snapshot of some of the center's accomplishments in the context of regional trends.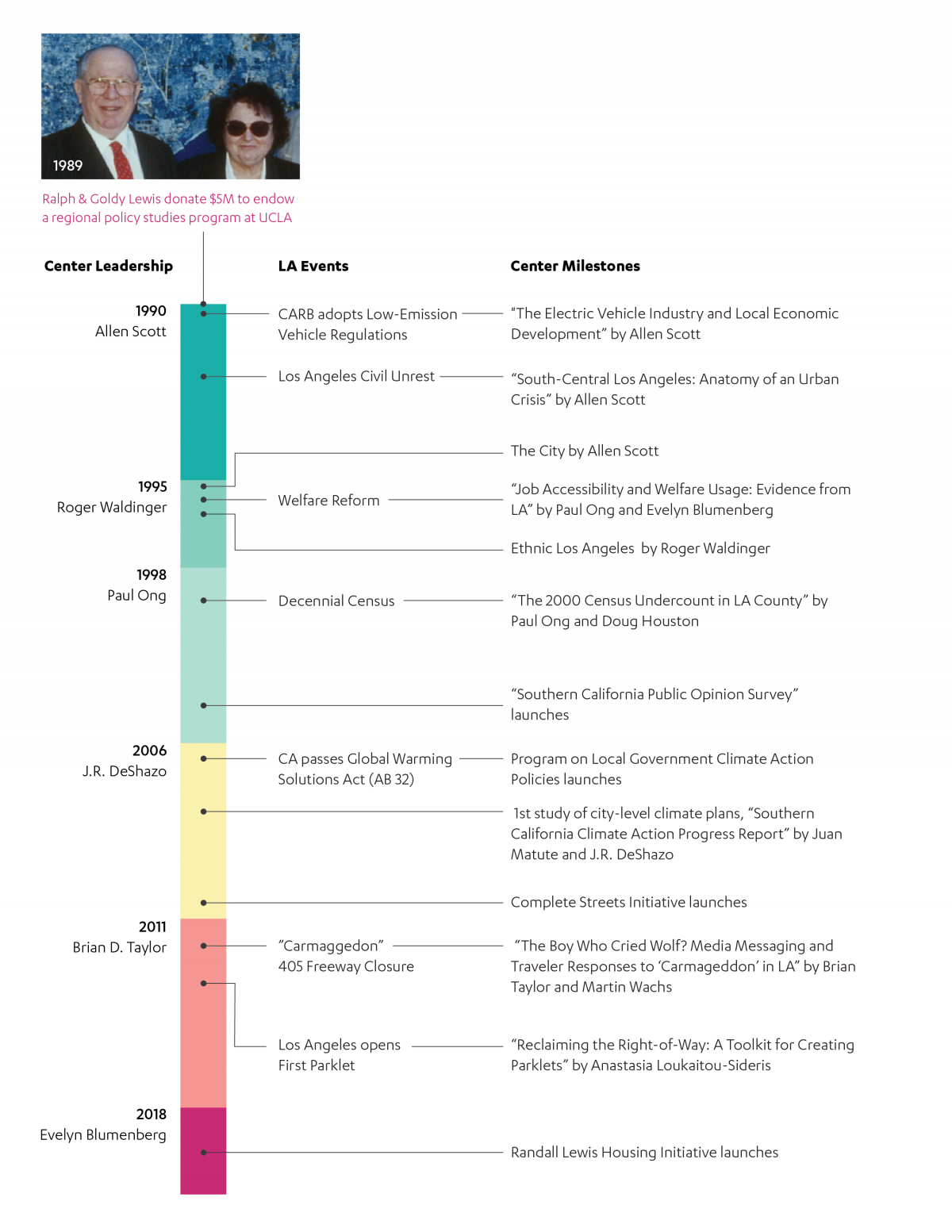 Director's Report