Transportation
Transportation research at the Lewis Center is conducted in close partnership with the UCLA Institute of Transportation Studies (ITS). Since its inception in 1992, ITS has supported hundreds of UCLA Luskin School of Public Affairs students with over $2 million in scholarship funding, which is relatively unique among UCLA research centers in both scope and scale. The Institute of Transportation Studies also enriches the School of Public Affairs curriculum by regularly funding special topics courses in transportation studies; and actively link transportation research with policy and planning practice through highly successful programs such as the UCLA Lake Arrowhead Symposium on the Transportation/Land Use/Environment Connection. ITS is also home to the nation's most widely read transportation research magazine, ACCESS Magazine.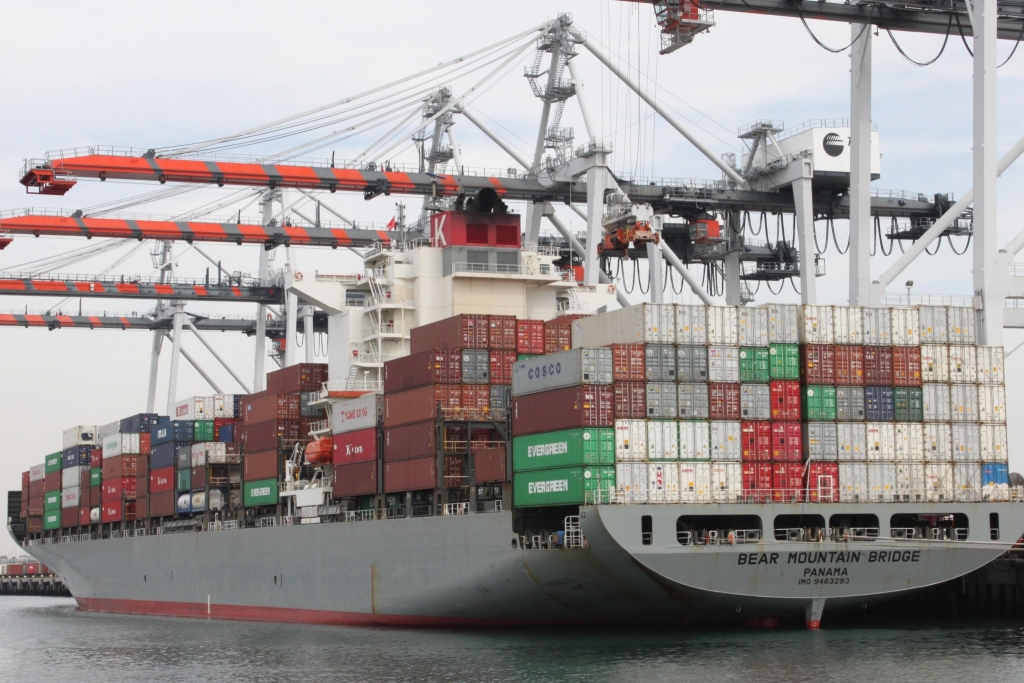 How is the goods movement industry shaping transportation and land use in our region? What are the environmental and economic consequences of goods movement, and what are the implications for pollution and human health, jobs and wages? These questions and more are the subject of our lecture series, which comprises five lectures this winter and spring.
The Urban Goods Movement lecture series is supported by a happy coincidence of circumstances. This year the Harvey Perloff Professorship at the Department of Urban Planning in the UCLA Luskin School of Public Affairs is held by Dr. Genevieve Giuliano, noted urban planner and economist. Dr. […]
The annual meeting of the Transportation Research Board in Washington DC boasts such a wide array of activities and gatherings that in this era of social media it is tempting to use tweets and photos to convey the considerable intellectual energy that permeates the week. We make no pretense of being any different at UCLA- you get your fill of such delights at the Twitter feed "@ucla_its" and peruse the photos in our slideshow. […]
Recently, Lewis Center Faculty Fellow and UCLA Urban Planning Professor Emeritus Martin Wachs authored an article posted to The Atlantic Cities website. To view the article, A Very Brief History of Why Americans Hate Their Commutes, click here.
The Lewis Center's Herbie Huff was recently interviewed by NPR for a story on All Things Considered on biking in Los Angeles. Click here to listen to the segment and read more about L.A. Bike Trains, an organization that arranges and guides bicycle commuting groups.
Ms. Huff is a research associate at the Lewis Center for Regional Policy Studies and the Institute for Transportation Studies, where she works to bring data and research to bear on the most pressing planning and policy questions facing decisionmakers. She holds a M.A. in Urban Planning from UCLA and a B.S. in Mathematics and English from Harvey Mudd College. She is a Mayoral appointee to the City's Bicycle Advisory […]
The latest issue of Access Magazine is now available online. You can view and download the issue here, or click on the titles below to be taken directly to each article.
In this issue:
Madeline Brozen, Manager of the Lewis Center's Complete Streets Initiative, delivered a presentation entitled Bicycle Count Data Clearinghouse at UCLA's GIS Day 2013 program at the Charles E. Young Research Library on Wednesday, November 20. The program also featured the following presentations:
Looking for Asokan Edicts with GIS – Thomas Gillespie; A Map for the Future: Measuring Radiation Levels in Fukushima, Japan – Yoh Kawano and David Shepard; TextMapper: Visualizing Locations Stored in Bodies of Text – Michael Shin; and Exploring Social Media Users in Los Angeles with SimplyMap – Steven Swartz
For more information on the Bicycle Data Clearinghouse project, click here.
Current Research Projects
No current projects found
Latest Transportation Publications