Environment
The Lewis Center works to identify and support research needed to strengthen local governments' capacity to adapt to climate change and to translate that research into a form useful to those leading and working within local governments. The Lewis Center and Luskin Center for Innovation's joint Climate Change Initiative provides resources for policymakers and researchers through symposia, searchable databases, and links to reports, articles, and working papers related to local climate policy.
The Initiative seeks to answer the following questions:
What have cities in California done to mitigate their impact on the climate?
How do these Climate Action Plans vary across cities?
Which cities translate promises into climate action?
Which types of cities are more likely to complete their promises and why?
Is the adoption of climate plans spatially related? Studying spatial diffusion of local climate policies and plans will allow us to find out if and how leaders are affecting followers.
Researchers at the Lewis Center have:
Helped write the U.S. Community Protocol for Accounting and Reporting of Greenhouse Gas Emissions. The Governor's Office of Planning and Research recently recommended use of this resource, which means that all California communities will soon use this protocol in planning for climate mitigation.
Worked with UCLA Environmental Science seniors to evaluate options for carbon neutrality in the City of Hermosa Beach. The project, the first of its kind in California, will evaluate the steps needed to reduce or offset the city's greenhouse gas emissions.
Planned efforts to upgrade the California Land Opportunities Tracking System (CALOTS) map-based planning website. The upgrade will enable local planners throughout Southern California to monitor the performance of policies related to Senate Bill 375, local government climate change mitigation planning.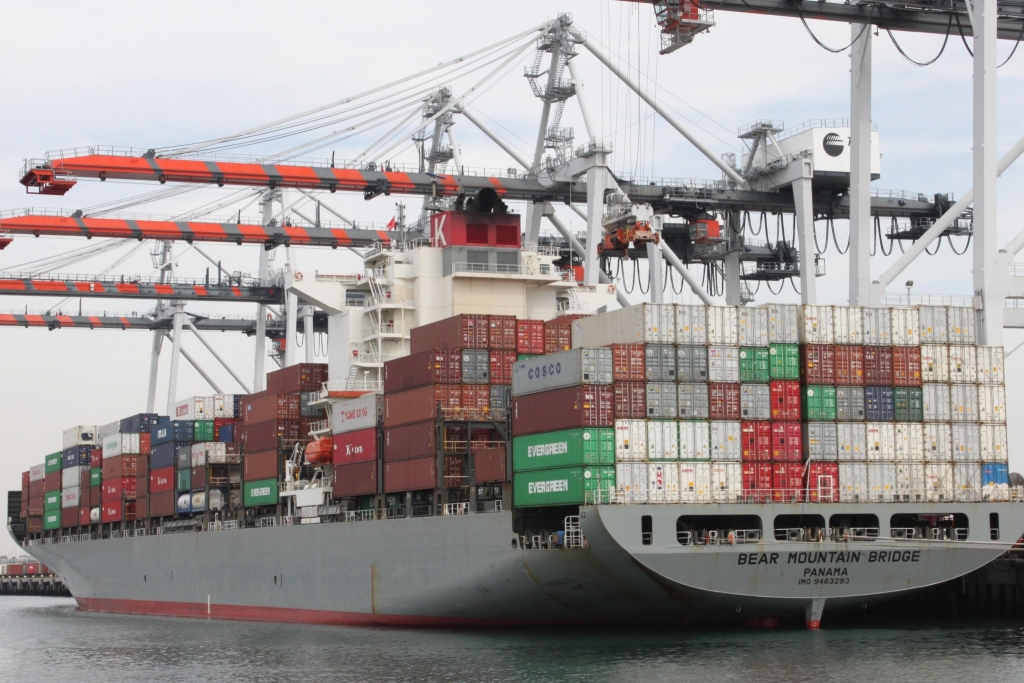 How is the goods movement industry shaping transportation and land use in our region? What are the environmental and economic consequences of goods movement, and what are the implications for pollution and human health, jobs and wages? These questions and more are the subject of our lecture series, which comprises five lectures this winter and spring.
The Urban Goods Movement lecture series is supported by a happy coincidence of circumstances. This year the Harvey Perloff Professorship at the Department of Urban Planning in the UCLA Luskin School of Public Affairs is held by Dr. Genevieve Giuliano, noted urban planner and economist. Dr. […]
On Sunday, October 19, policymakers and thought leaders from around the country convened in Lake Arrowhead, CA for a three-day symposium on the relationship between technology, data, transportation and land use planning, and the environment. The event, entitled "Smart Technologies, Smart Policies" is the 23rd annual installment in a series of relatively intimate, carefully curated symposia convened by the UCLA Lewis Center for Regional Policy Studies. This year, the panels dealt with such questions as: How can the public sector be responsive to the fast-pace and great uncertainty that technological change presents? How are city governments using more data and new technologies to plan and manage transportation systems in innovative […]
Juan Matute, Director of the UCLA Climate Change Initiative was recently interviewed by UCLA Today. Click here to read more about climate change, transportation, and what we can do about it.
Juan Matute is the director of the UCLA Local Climate Change Initiative at the Luskin School of Public Affairs. He studies how to transform notoriously car-dependent cities like Los Angeles into cleaner, greener, but still useable public-transit hubs.
In February 2013, City of Los Angeles unveiled its first pair of parklets. Six months forward, UCLA Luskin and affiliated researchers have found the parklets bring an improved quality of life to residents and visitors along the Spring Street corridor.
In an evaluation (PDF) completed as a part of the "Reclaiming the Right of Way" project, researchers at UCLA Luskin's Complete Streets Initiative and the research collaborative Parklet Studies monitored various elements one would find in a thriving urban street setting — including pedestrian and bike traffic, use of public space, and patronage of local businesses — to gauge how the neighborhood has changed since the parklets were installed.
Parklets are small public spaces […]
The 23rd annual UCLA Lake Arrowhead Symposium on the Transportation – Land Use – Environment Connection will explore the implications of recent and foreseeable future technological innovations for transportation, land use, and environmental policy and planning.
The Symposium is an annual invitation-only retreat attended by about 125 policy makers and senior policy analysts from around the country. Many of the most prominent thinkers and policy makers from around the globe have spoken in this series. The Symposium is a joint endeavor of ITS and the Lewis Center. For more information and to view the 2013 program, click here.
Current Research Projects
No current projects found