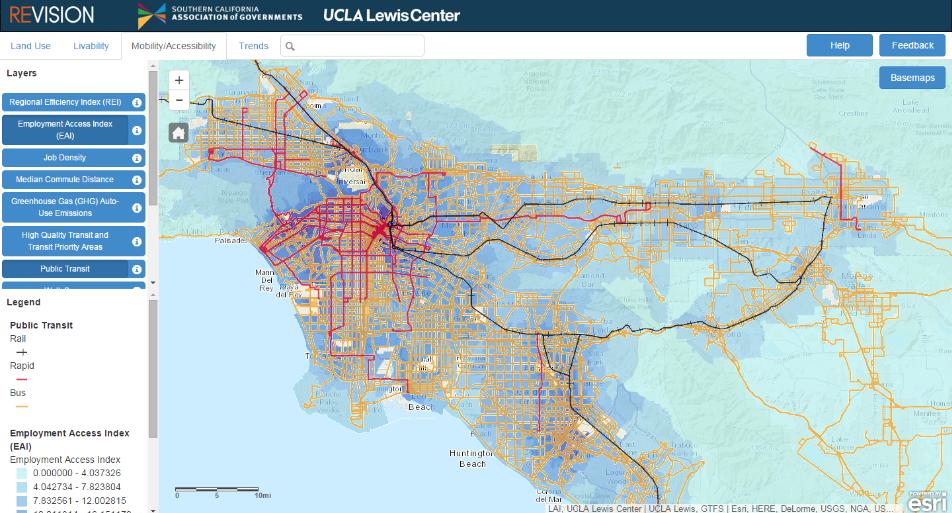 Southern California is in a perpetual state of change.  In recent years, regional planners have sought to focus growth near existing jobs and transit, in areas where people drive less for commutes and have more transportation options.  
REVISION is a new web application dedicated to understanding community change in Southern California.  With a range of metrics related to accessibility, livability, employment, and health, REVISION helps both professional planners and stakeholders without a technical background monitor the progress of the region's Sustainable Communities Strategy, a plan to improve environmental sustainability, social equity, and public health.  Users can use the site to answer hundreds of questions about regional and neighborhood change, including:
The UCLA Lewis Center and the Southern California Association of Government worked together to launch the REVISION application with funding from California's Strategic Growth Council.  The Lewis Center aggregated data from various public and private sources to create complete picture of neighborhood change.  Four integrated tools comprise the application:
The REVISION application is available for Imperial,  Los Angeles, Orange, Riverside, San Bernardino, and Ventura Counties on the web at http://revision.lewis.ucla.edu.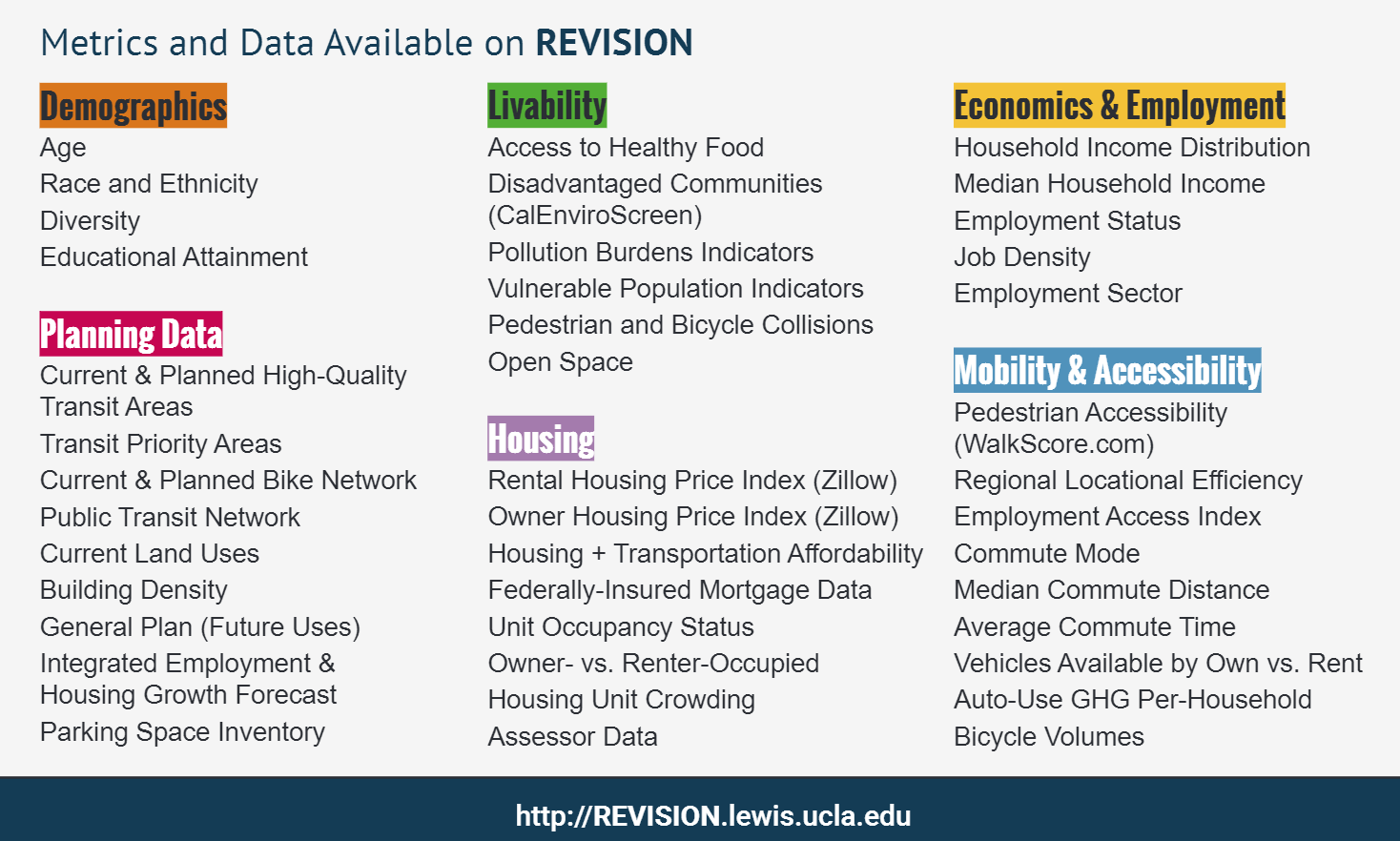 REVISION Presentations and Notes
REVISION Launch Meeting with Advisory Group (11/18/15 at SCAG)
REVISION Beta Demonstration and Feedback Solicitation (9/23/15)
REVISION Alpha Test Webinar (7/17/15)
Project Kick-Off Meeting (1/28/14 at SCAG)
Advisory Group Update Meeting (3/17/14 at SCAG)
Additional details:
Working on this project: Juan Matute, Madeline Brozen, Herbie Huff, Norman Wong Project Start Date: November 2013   Project End Date: March 2016