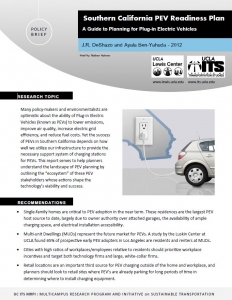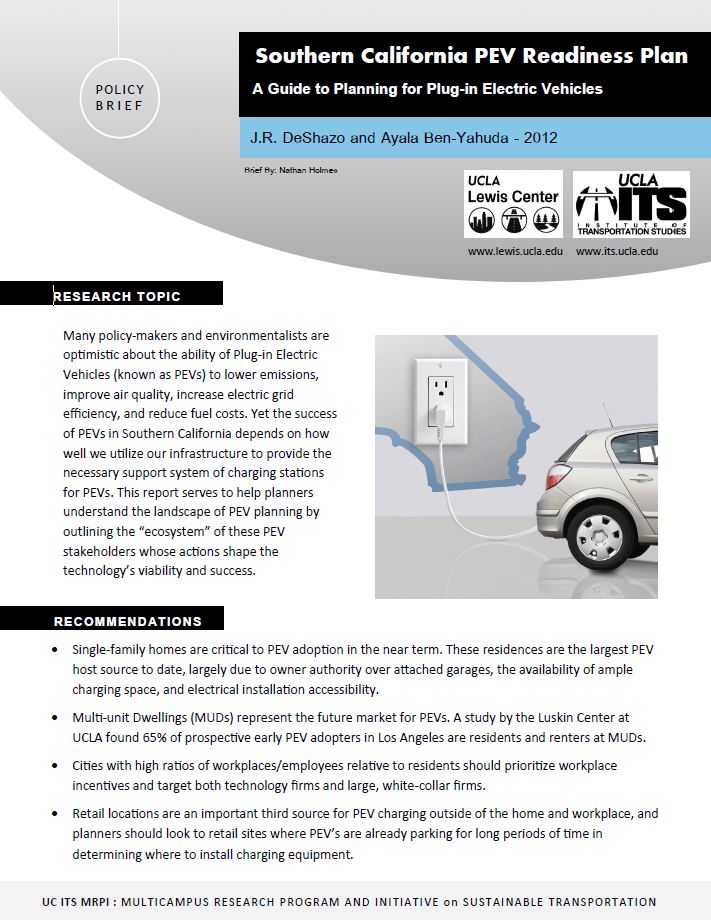 Author(s):  J.R. DeShazo and Ayala Ben-Yahuda
Many policy-makers and environmentalists are optimistic about the ability of Plug-in Electric Vehicles (known as PEVs) to lower emissions,
improve air quality, increase electric grid efficiency, and reduce fuel costs. Yet the success of PEVs in Southern California depends on how well we utilize our infrastructure to provide the necessary support system of charging stations for PEVs. This report serves to help planners understand the landscape of PEV planning by outlining the "ecosystem" of these PEV stakeholders whose actions shape the technology's viability and success.