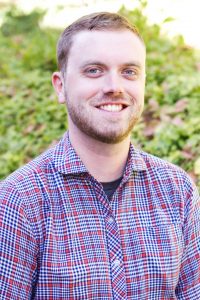 Communications Manager, Lewis Center and Institute of Transportation Studies
Phone: (424) 625-8468
Email: wloneill@ucla.edu
Office: 3320J Public Affairs, UCLA
Biography:
Will Livesley-O'Neill is the Communications Manager at the Lewis Center for Regional Policy Studies and the Institute for Transportation Studies. He oversees the communication of research results and center accomplishments, manages the centers' websites and publications, interacts with the media, and assists with events and community engagement. 
Prior to joining UCLA, Will was communications director for a fair housing advocacy organization in Austin, Texas, and served on the board of the Austin Tenants Council. He previously worked as a program coordinator for the Mayor of Austin and a newspaper reporter outside his native Seattle. Will holds bachelor's degrees in Journalism and Political Science from Loyola University Chicago.